The CROIRE Fund
CROIRE is a non-profit Fund supported by the Maisonneuve-Rosemont Foundation. It provides psychological and social support to cancer patients and their loved ones.
Cancer disrupts the quality of life of patients and their families. It creates insecurities about the future, existential crises and physiological problems which may alter quality of life.
CROIRE Fund provides necessary psychosocial assistance and complementary approaches to medical treatments such as hypnosis. Thus, it allows many patients of the Maisonneuve-Rosemont Hospital to weather through a conventional therapy and to regain a good quality of life after cancer.
To donate, download the brochure in PDF
The next CROIRE Fund Activities: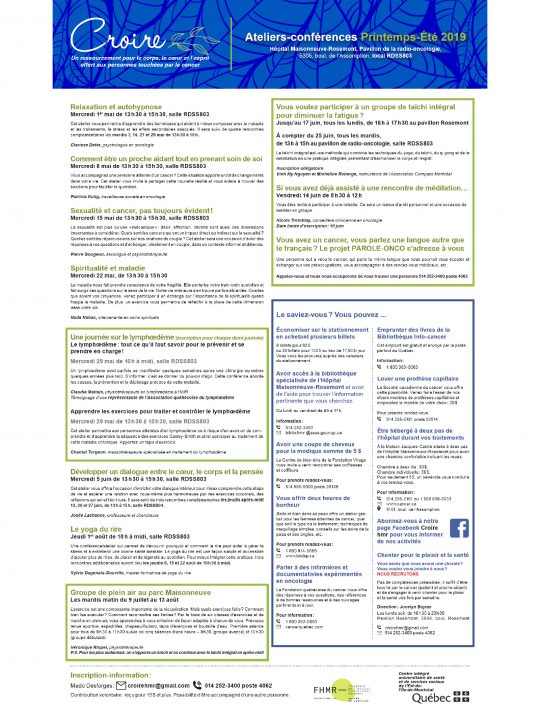 ---
What has been said about the CROIRE Fund:
Article in "Quartier Libre" news paper about the CROIRE Fund.
---
What have been done for CROIRE Fund:
Fall 2012 – Sale of flower bulbs to raise money for CROIRE Fund